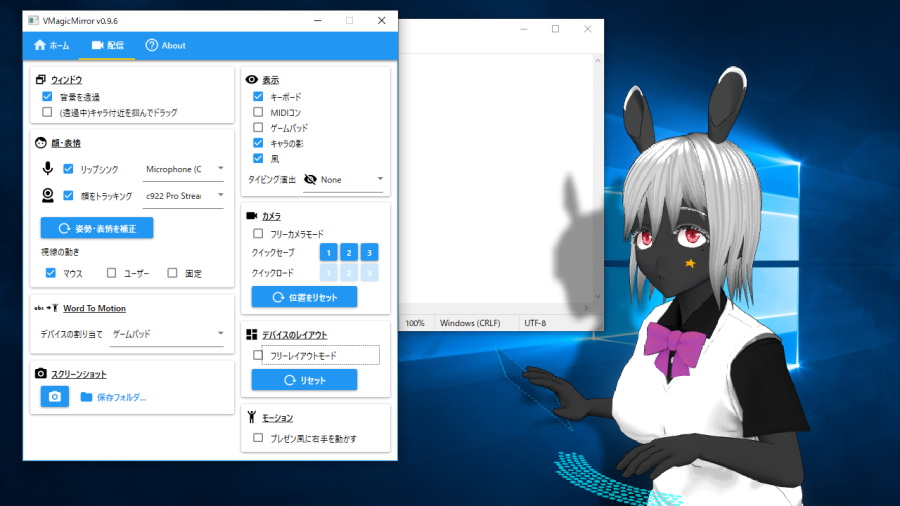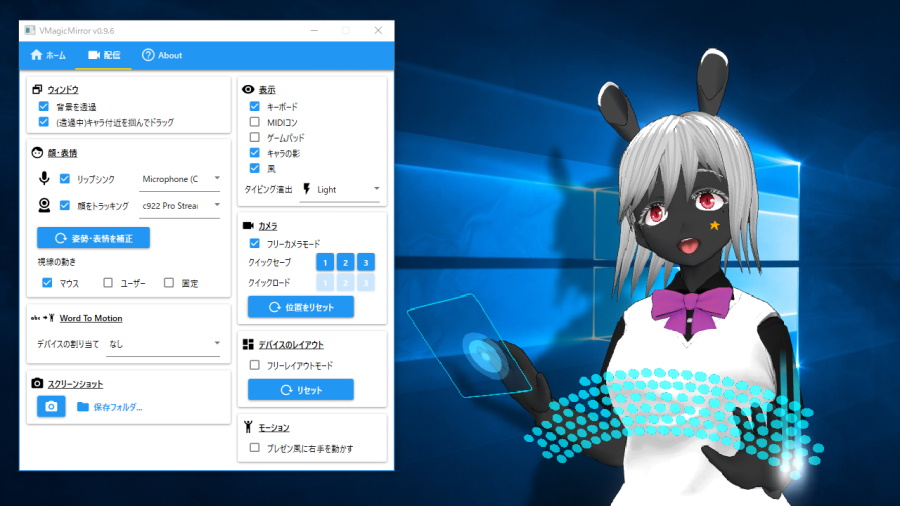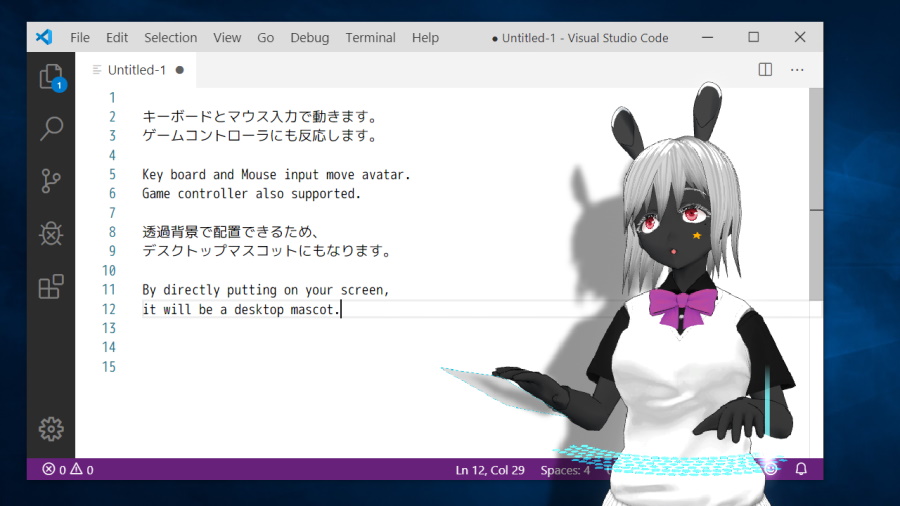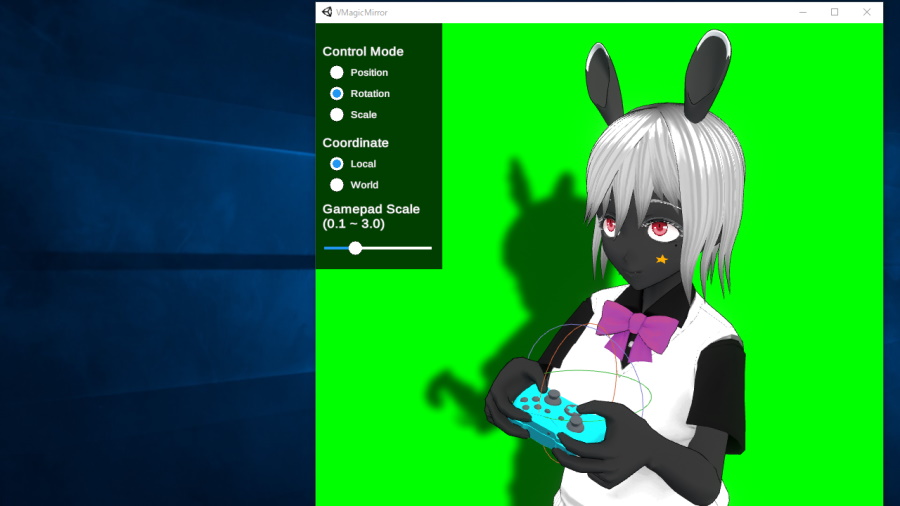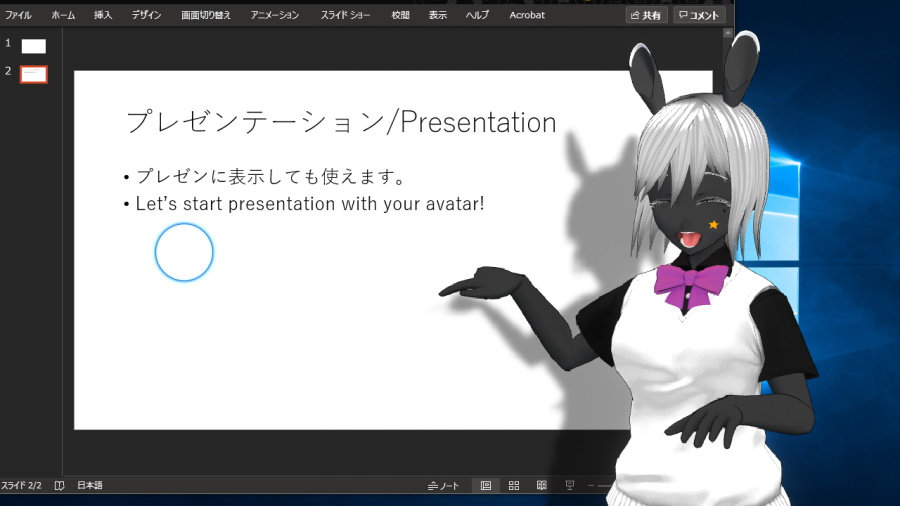 VMagicMirror is application for VRM avatar on Windows desktop, to move your avatar without any special devices.
keyboard / videogame_asset
No VR Device
VR Device is not required and only uses your keyboard and mouse. Also support game controller and MIDI controller.
mic / videocam
Mic / Camera
Support microphone based lipsync (viseme), and head tracking by web camera.
sentiment_satisfied
Expressions
You can switch avatar's face expression with keyboard, controller, or MIDI controller. Support character-specific blend shape.
keyboard add headset_mic
Working Streaming
videogame_asset add mic
Game Streaming
slideshow add record_voice_over
Presentation with Avatar
desktop_windows add mood
Desktop Mascot