Hot Key
In Hot Key tab you can setup shortcut key input to do some actions.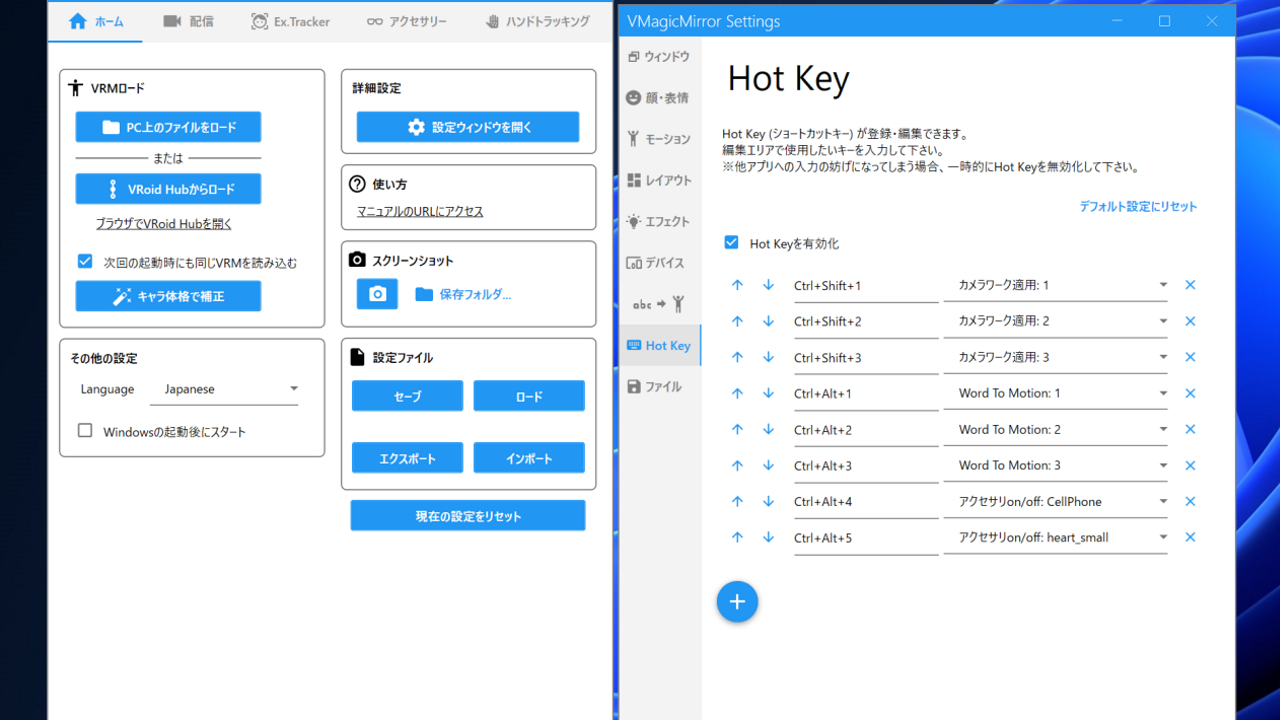 NOTE
Hot Key feature is available in v2.0.7 or later version.
Usage
Turn on Enable Hot Key to use the hot key feature.
Please be aware that registered hot key works during VMagicMirror app is alive, and other apps cannot use registered hotkey.
Example
When you use "Ctrl+Shift+S" key input for hot key and turn on "Enable Hot Key", then all other apps cannot use "Ctrl+Shift+S".
This key setup might be unuseful, since many apps have file save functionality with this input.
In v2.0.7, there are three types of actions triggered by hot key.
Change camera pose saved with camera quick save feature, in streaming tab.
Call Word to Motion item.
Switch accessory's visibility.